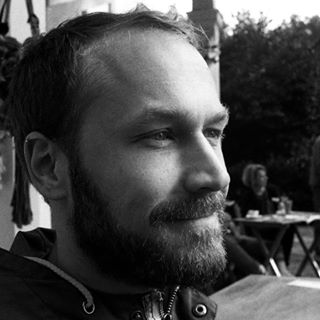 I have collaborated with Amund since 2014, when we met at school CODARTS in Rotterdam.
We have made pieces In Spaces (2015) for my thesis, The Crossroads (2016-2017) we presented in The Danslab/CLOUD and Sudio LOOS (space for new music) in The Hague, at OT301 in Amsterdam. In 2017 I danced with Amund´s composition for orchestra by the final presentation of his thesis.
In 2017, Amund participated on the creation of the international interdisciplinary piece SNENIE KAMEŇA which was presented in Slovakia (Nitra & Bratislava).
Amund is a very sensitive and imagining music composer, pianist and organist. His electronic music and composition playing recorded sounds proposes a wide range of imagery and has a certain dramatic potential. The last years he has been making also in the field of instant composition (for example at THE SEXTET, in 2017 & 2018 in Amsterdam).
Amund is actually again based in the place he comes from – Vingelen, Norway.